Stuff the Cruiser 2022
December 12, 2022
Another year, another amazing turn out for Stuff the Cruiser!
Thank you to everyone who came to support and share a laugh.
"Stuff the Cruiser this year was a major success, and it's all thanks to you, Ukee!
Each year I am heartened even more with the support from the community and Co-op employees. We had great help both setting up and during the event. The cashiers were keen to keep those lists circulating! I love how everyone has really embraced Stuff the Cruiser.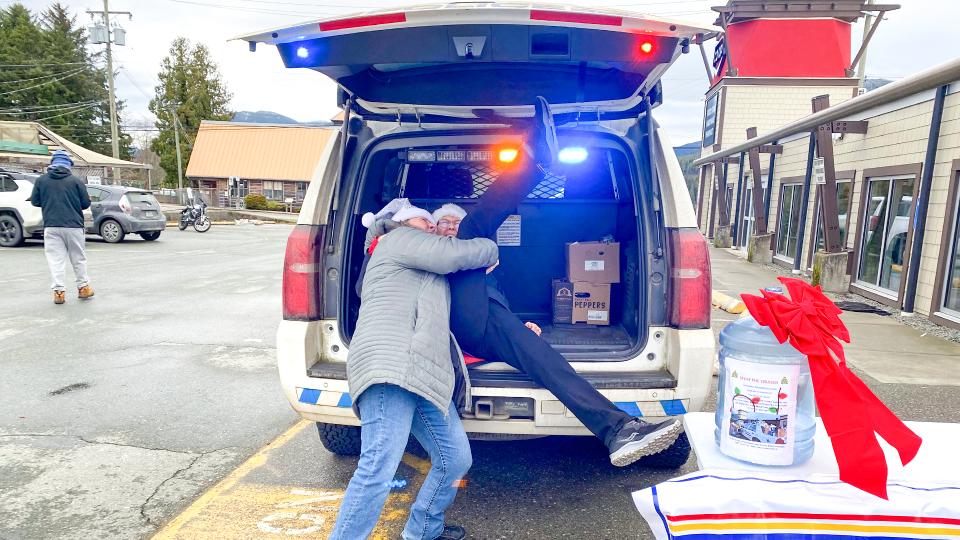 This year we saw a BIG increase in cash and gift cards. Combined, we received over $3,700.00 in cash and gift cards and were able to Stuff the Cruisers 3 times over! At this time of year, monetary donations are very important as we buy everything fresh for our Christmas hampers.

We are extremely grateful for the personal care items donated. I always tell people to think of the stuff they use every day, like dish soap, floss, deodorant, razors, etc. These are items we never purchase so they mean a lot to our clients.
We couldn't do this event without the awesome support of our local RCMP detachment either. The members always step up to showcase the event. The RCMP families also supply the treats for the day and the Co-op supplies the hot chocolate.
We feel the love and support from you all. We hope to see you all next year!"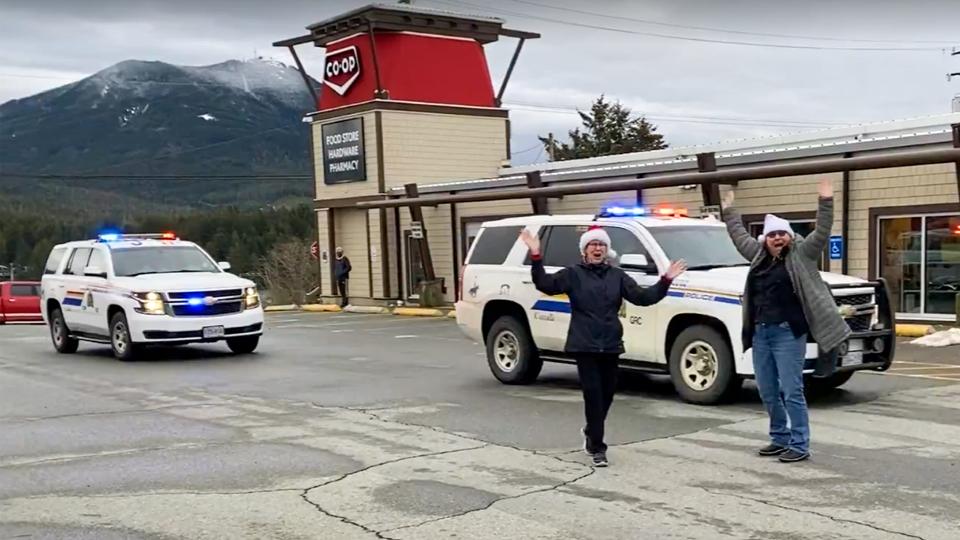 - Cris Martin from the Food Bank on the Edge Society