2022 Annual General Meeting
Actions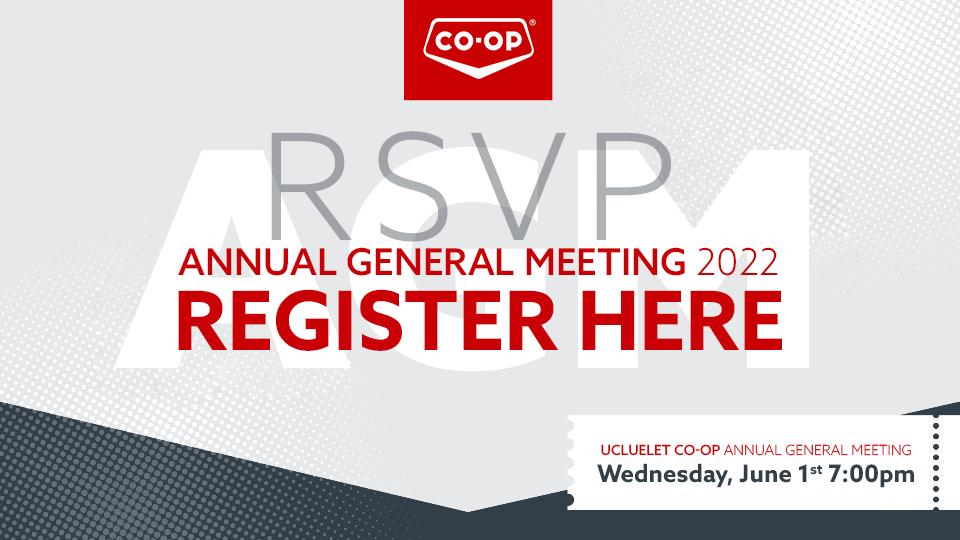 2022 Annual General Meeting
May 11, 2022
This is your Co-op. Every Ucluelet Co-op member is an owner, and as an owner, you can and should have a say in your business.
Please join us for our Annual General Meeting, held on Wednesday, June 1st, 2022, beginning at 7 PM.
This year's AGM will be held both in-person in the George Fraser Room at the Ucluelet Community Center, and virtually on Zoom!

There will be tea, coffee, and snacks after for a social gathering in the lobby, along with draws for special door prizes!
To RSVP, click the link below: