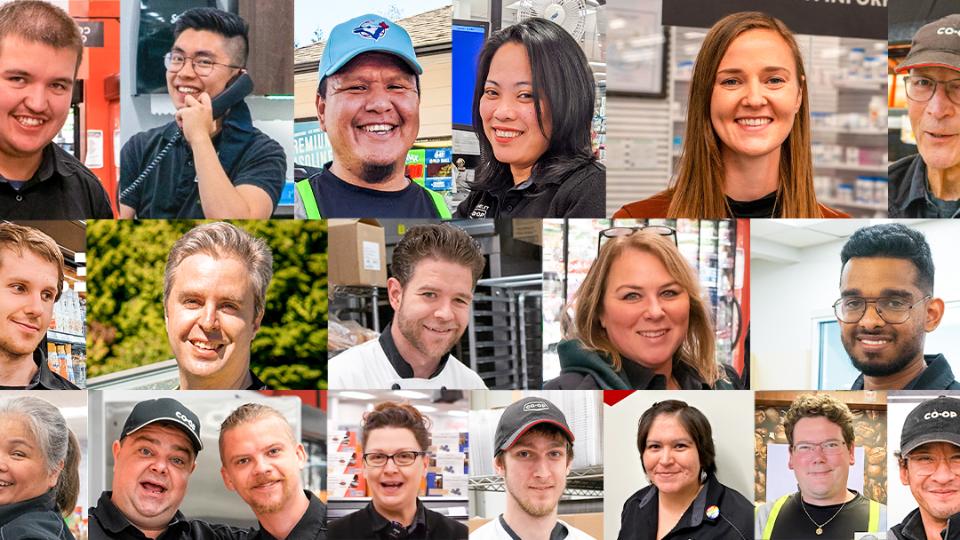 Start Your Career
July 20, 2018
At Co-op, we believe in creating meaningful experiences for our customers and team members. Our team members are the heart of our business and are essential to creating a positive work environment. We offer a range of exciting opportunities for those looking to join our team, whether you're just starting your career or looking to advance to management positions.
Our team members work together to connect with local members and give back to the community. Whether you prefer to work directly with customers or behind the scenes, we have a variety of positions that can match your interests and career aspirations. We offer entry-level positions as well as opportunities for advancement to management roles, providing mentorship and training programs to help you reach your full potential.
And if you have a Co-op number, you're more than just a team member - you're an owner. Join us in our commitment to creating meaningful experiences and making a positive impact in our community. Learn more about the exciting opportunities at Co-op and become a part of our story today.
Currently hiring:
Please send applications to HR@UclueletCoop.com