Stuff the Cruiser 2021
December 15, 2021
A quote from Food Bank on the Edge's, Cris Martin:
"What a difference a day makes . . . THANK YOU, Ukee! You donated over 1,200 lbs. of food and over $2,000.00! We set a new record for completing our hamper donations thanks to your support during Stuff the Cruiser. You helped take us over the top in record time. The holidays are looking very bright!"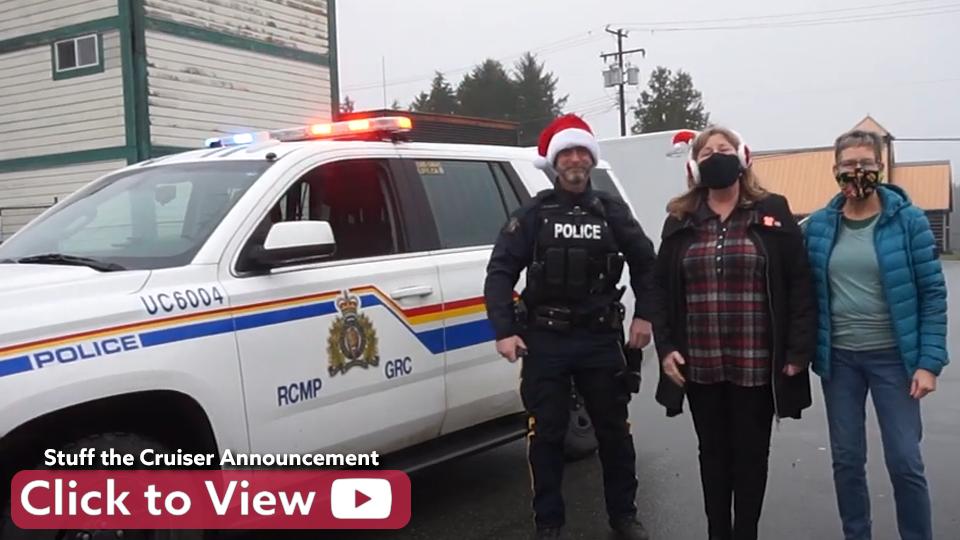 Thank you once again, Ukee!
Thanks to all of you we were able to Stuff the Cruiser two times over with donations for the Food Bank on the Edge.

We cannot express how grateful we are to have such a caring and giving community.

Shout out to the Ucluelet RCMP for their involvement and dedication to make everyone who stopped by yesterday smile!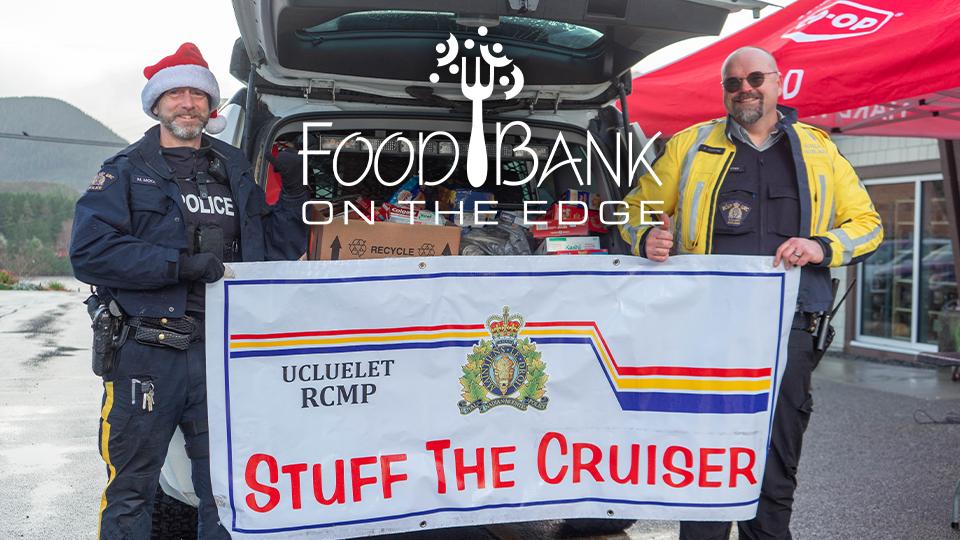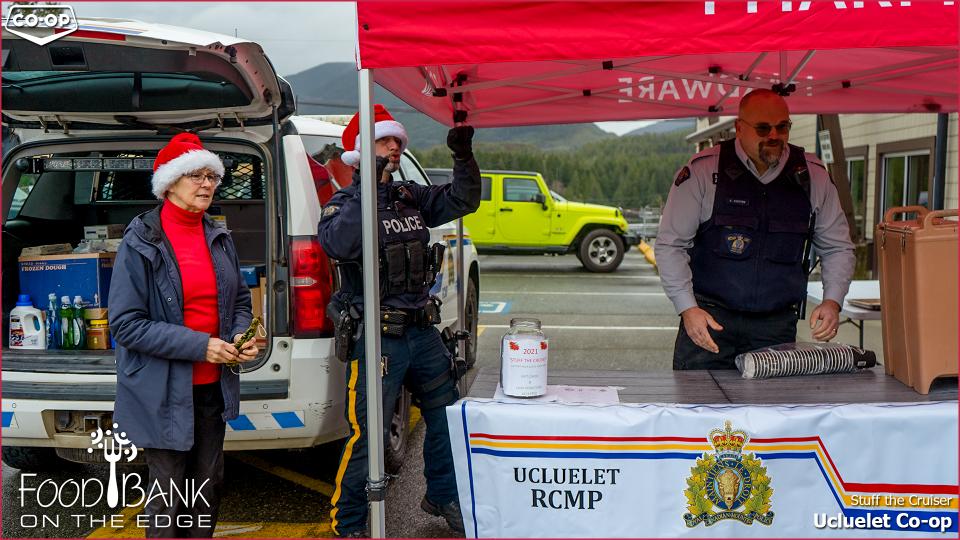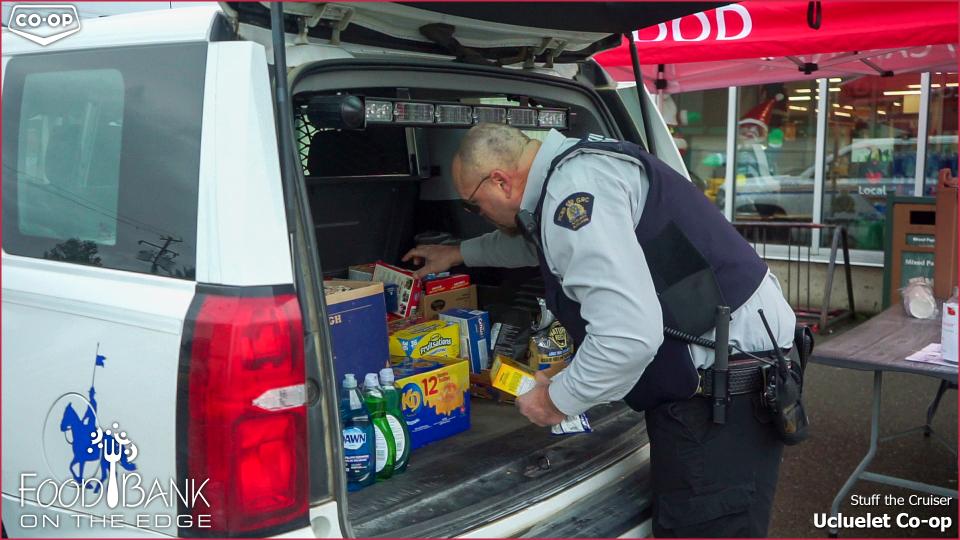 Stay safe, Ukee!