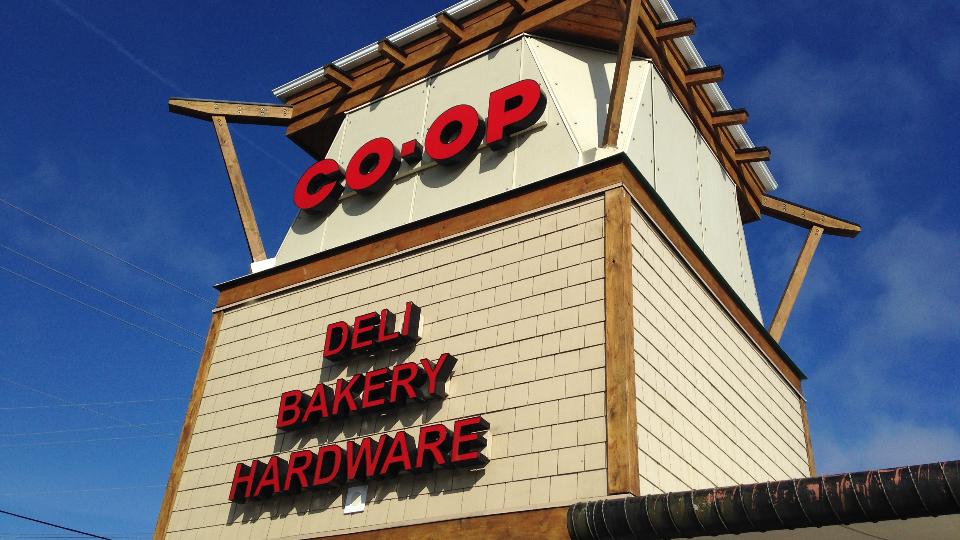 Our History
October 1, 2018
Co-operatives have a long history of serving members in Western Canada. In the early 20th century, people worked together to create retail co-operatives in many towns in the four western Canadian provinces (Manitoba, Saskatchewan, Alberta and British Columbia).
We pride ourselves on our customer service and invite you to visit a location closest to you. When you visit, we strive to make you to feel like "You're at home here." Located in picturesque Ucluelet, we're proud of our history, proud of our members, and we can't get a better view! Drop in and see us sometime - you won't regret it!
2013 - Wand Car Wash Opens
2013 saw the opening our wand car wash. Operated by coin, credit or debit card, our car wash has both an inside and an outside bay - for those larger units that need a good scrubbing. The outdoor bay is open 24/7 to serve our members!

2007 - Food Store Renovation and Expansion
Our food store was renovated and expanded to include a bigger and better fresh deli department and fresh bakery department, including an internet cafe, and plenty of seating. You want fresh? We have it every day!

2006 - Cardlock and Fuel Delivery
Continuing to improve our services, we added our Cardlock and bulk fuel delivery to our repertoire - providing our members with the fuel they need - day and night!

2003 - Gas Bar and C-Store Open
Our Gas Bar and C-Store offer full service to our members. A small store with big selection, we offer a full range of snacks, and convenience items. Regular, midgrade, premium and dyed fuel, as well as diesel are all available

1999 - Co-op Grand Re-opening
We had our grand re-Opening after the Millenium Makeover. Success followed, and member support continued to be appreciated.
1998-1999 - Millennium Makeover
During 1998/1999 the Millenium Makeover for Ucluelet Co-op took place. New signage, refridgeration equipment was refurbished, offices were expanded and the store had a whole new look! Continuous support from our members had grown the store once again.

1989 - Major Hardware and Dry Goods Expansion
After 30 years of business, Ucluelet Consumers Co-operative decided it was time to expand. Work began and an expansion was completed in 1989 to encompass hardware and drygoods, allowing for greater selection and member pride.
1956 - Ucluelet Consumers Co-operative Association opened

Ucluelet Consumers Co-operative Association was incorporated on October 5, 1956. Located on the West Coast of Vancouver Island, 100 kilometres from Port Alberni, Ucluelet is on the Pacific Ocean and a short distance from Long Beach in the Pacific Rim National Park Reserve.
Discover more: