Amphitrite Point Lighthouse gets a makeover
Actions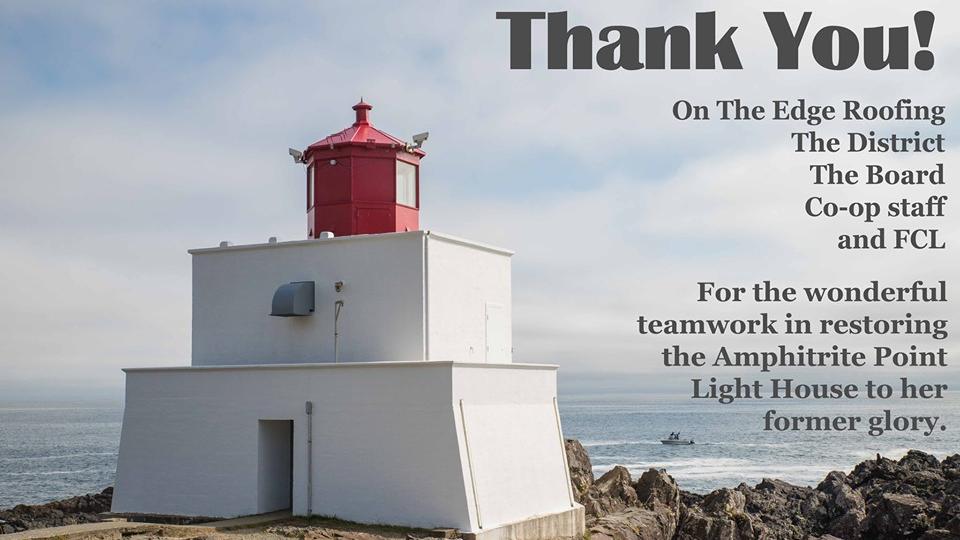 Amphitrite Point Lighthouse gets a makeover
May 31, 2019
Communities in Full Colour

The Communities in Full Colour program is sponsored by your Local Co-op and FCL to ensure that our community stays maintained.
We gave the Amphitrite Point Lighthouse some extra love by providing paint, expertise, and supplies to make the lighthouse look brand new; with support from volunteers from our stores, the board, FCL, the District of Ucluelet, and On The Edge Roofing!
Thank you, everyone, for the wonderful teamwork in restoring the Amphitrite Point Lighthouse to her former glory!

Discover more: