CONTEST - How Co-op Coloured My Day
Actions
CONTEST - How Co-op Coloured My Day
November 11, 2021
It's a special day Ukee!
We're here to announce the 'How Co-op Coloured My Day' Contest
Come join our contest for a chance to win up to 4 Gallons of the Colour of the Year!
How to Enter:
Email a story of how a Co-op employee made your day a Co-op Colour of the Year to gm@uclueletcoop.com and you'll be entered to WIN!
Example:
"A Co-op employee made my day Corn Husk by complimenting me and brightening my day!"
Your story can be as long or short as you want. Every story counts!
Thank you, and good luck, Ukee!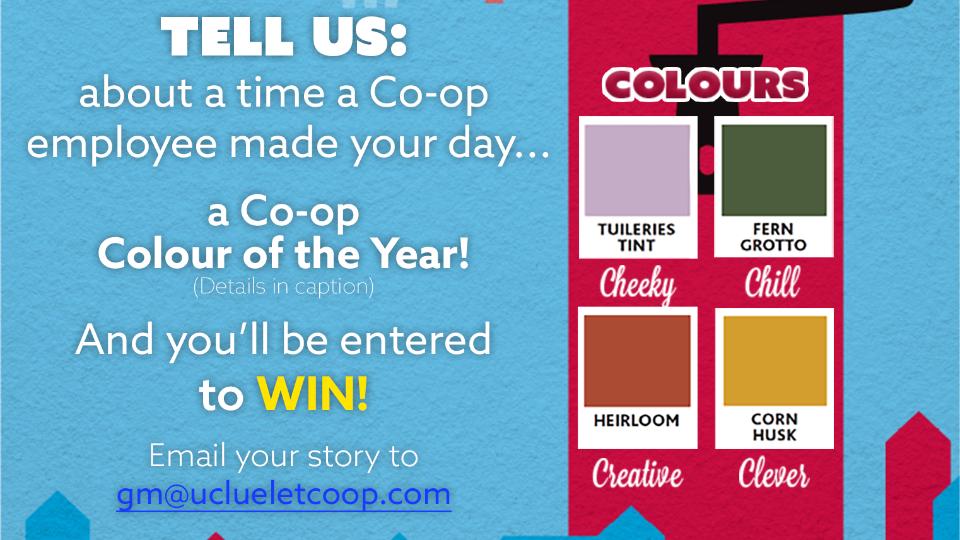 Send stories or any inquiries to: gm@uclueletco-op.com
Discover more: